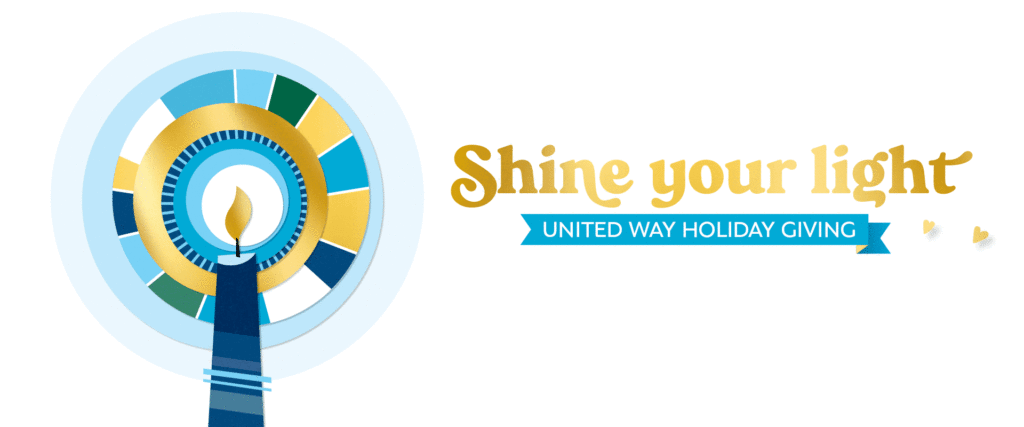 For 100 years, United Way California Capital Region has brought local people together to make community change happen. This holiday season, we're shining a light nonprofits in the Capital Region who are helping to invest in families and end poverty.
United Way California Capital Region
For nearly 100 years, our United Way has brought local people together to make community change happen. Serving Amador, El Dorado, Placer, Sacramento, and Yolo counties, we are working to meet a commitment to significantly reduce poverty in the region by helping kids excel in school, investing in families and strengthening schools.
Make your gift today & help us in our 100 Year Anniversary Goal of helping 10,000 local kids excel in school by 2025.
Sacramento County Gifts From The Heart (GFTH)
Gifts From The Heart is an annual holiday gift-giving program designed to provide gifts to children, teens and senior clients served by the Divisions of Child Protective Services and Senior and Adult Services. Since its inception in 1988, the program works with over 100 community partners each season to sponsor over 3,000 children, teens, and senior clients for holiday gifts.
Children's Law Center of California (CLC)
Children's Law Center of California provides legal representation for children and youth impacted by abuse and neglect. They advocate for their clients by supporting families; fighting for reunification, permanence, educational opportunity, health, and mental health wellness; and empowering and strengthening children, families, and their communities
Koinonia Family Services
During their 40-year history, Koinonia Family Services has helped thousands of children and teens begin a new life. They offer a wide variety of services, including family preservation, child advocacy, and outpatient services.
Amador Tuolumne Community Action Agency (ATCAA)
Amador Tuolumne Community Action Agency was created in 1981 with the vision for the residents of Amador and Tuolumne Counties to be self‒reliant, healthy, free from economic hardship, feeling sustained by the support of community and family, and able to achieve their maximum potential as engaged citizens.
New Morning Youth & Family Services
New Morning Youth & Family Services provides quality professional social services to enhance the lives of Western Slope El Dorado County youth and their families. They have been serving El Dorado County for 52 years and have partnered with us since at least 1998 through our Foster Youth Matched Savings Account Program.
Their services include the 24-hour Emergency Youth Shelter (the only one in El Dorado County) for homeless and runaway youth. They have programs to support alcohol and drug treatment for adolescents, counseling and support for pregnant and parenting teens, and counseling for high-risk youth (youth who are abused, suicidal, experiencing school failure, runaway or thrown out of their home, or engaging in delinquent behavior). They also have a Queer Youth Advocacy Project, Latino Outreach and are building a Wildfire Support program.
Yolo County Children's Alliance (YCCA)
The Yolo County Children's Alliance coordinates family support services, convenes child and family advocates to solve community problems, and gathers and disseminates local information about the needs and the wellbeing of Yolo County families. YCCA helps families access services, learn valuable parenting skills, and find support through family strengthening programs.
Fitrah
Fitrah empowers young adults aging out of the foster-care system or who are court-involved, homeless, or out of school. They pay youth to run and manage the Fitrah online business, and in the process give them the confidence and skills needed to envision and enact positive goals for a successful future.
Combining real-world experience and increasing responsibility in a work environment while imposing high expectations and one-on-one mentoring is a recipe for success. Kids are then able to break through barriers they thought were impenetrable and come out the other side as contributing members of our community with a bright future.